1.

Make sure you buy enough (but also not too much) food, based on the number of people you'll be hosting.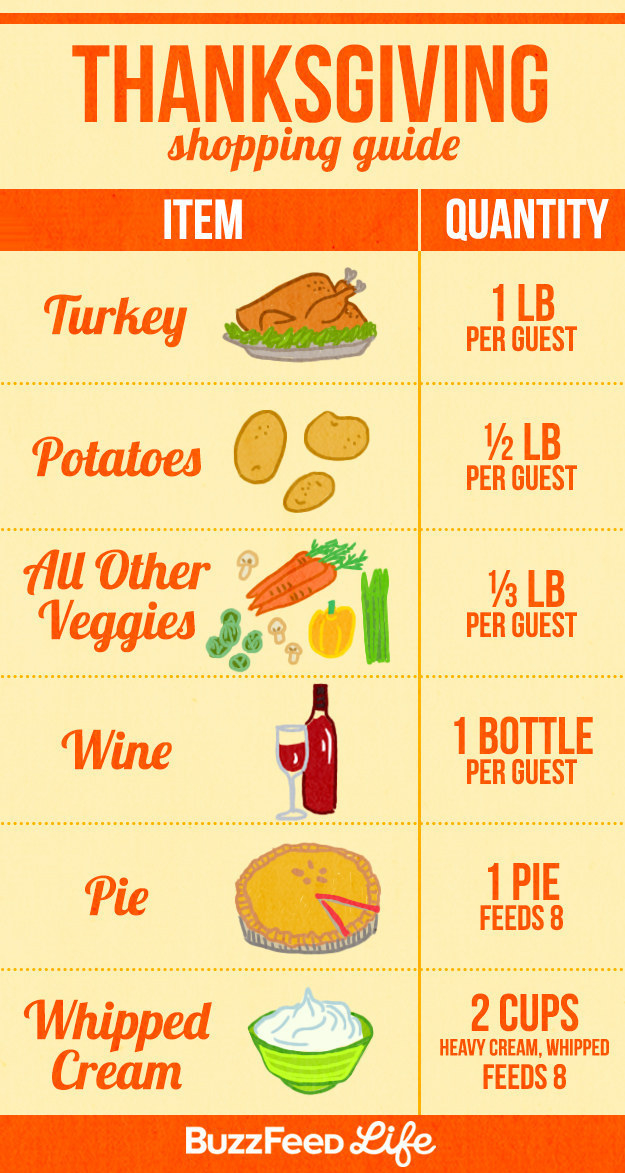 Jenny Chang / BuzzFeed
Use these amounts to calculate what to request from people, too, if you're asking guests to bring appetizers, desserts, wine, or other parts of the meal.